Popular Travel Spots in Australia That You May Not Have Considered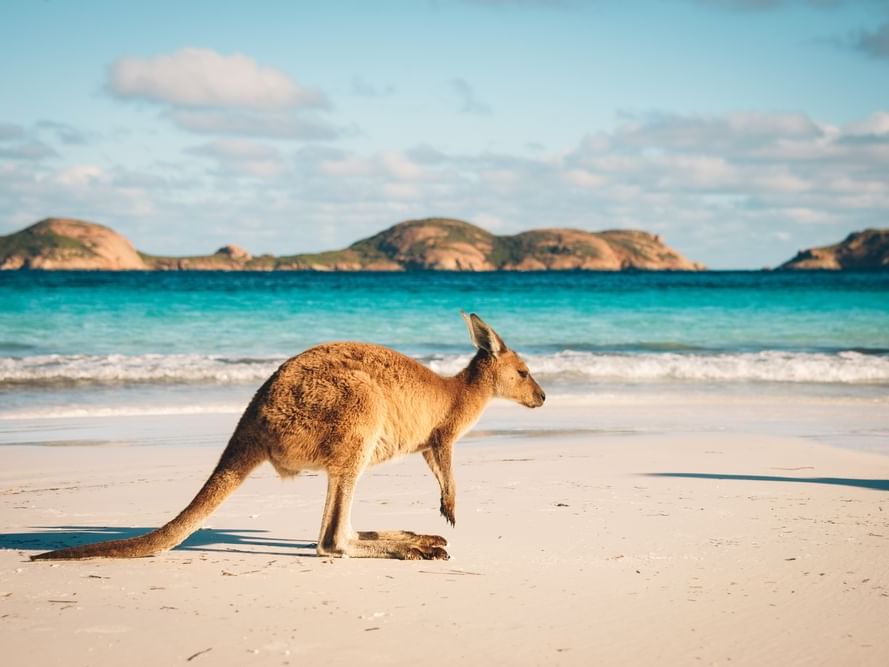 Australia is bursting with amazing places to visit. Nowhere in the world will you find so much diversity. So whether you're looking for beachside splendour, breathtaking bushland, a tropical paradise or the vast red plains of the outback, check out our favourite places to visit that go beyond just the standard tourist traps….
Kalgoorlie: experience the outback
After a taste of the true Australian outback? Head to Kalgoorlie. It's the largest city in the Australian outback so you can get a sense of the space around you but still have plenty to do. If you're interested in Australia's gold mining history head over to the Super Pit, Australia's second largest open cut gold mine. Visit the lookout or take a tour of the mine; you can even see the spot where gold was first found way back in the 1800s. Another must-do near here is Hammond Park, a lush oasis where you'll find emus, kangaroos and peacocks. Kalgoorlie is also home to the Royal Flying Doctors so you can take a tour of the base and learn about this lifesaving organisation and its impact on remote communities.
Back in town, definitely check out 'Heartwalk', a walking tour exploring artist-created murals in different places around the town. When it's time to kick back, Beaten Track Brewery is serious about craft beer so it's a great spot to relax and unwind.
Katherine, a natural wonderland in the Northern Territory
Katherine really is 'where the outback meets the tropics'. The Nitmiluk National Park is vast and diverse and is your opportunity to experience all that the Northern Territory has to offer. Go for a sunset cruise that you'll never forget, hike the world-famous Jatbula Trail or see ancient aboriginal artworks up close. This natural wonderland holds thermal springs, waterfalls, and of course the breathtaking Nitmiluk (Katherine) Gorge. The combination of steep rockface, lush greenery and the still, deep waters of the gorge are an incredible sight to behold. Cruise with a tour group, fly over in a helicopter or paddle your way through in a canoe. For centuries Katherine has been an important meeting place for indigenous Australians, and it remains a truly unique part of the world.
Cape York, 'Queensland's final frontier'
Get ready to discover the untouched beauty of the far north. Snorkel on some of the most isolated reefs in the world, camp under the stars, explore the wilderness, go fishing and walk along the beach at the northernmost point of Australia. The large, remote peninsula is 1000 km from Cairns and mainly accessible via 4WD. If you're planning to drive yourself you'll need to do some planning to make sure you're well prepared, but of course there are tours you can join to make the travel component easy. The best time to visit is June to October before the wet season hits, and always check out local guides for the best and safest places to stay, swim and enjoy.
Flinders Ranges, breathtaking South Australian landscapes
Dusty red roads, towering ancient cliffs, striking land formations: in the Flinders ranges you can experience an outback adventure without actually travelling too far. Drive the aboriginal dreaming trail or take a 4WD on the Caernarvon Track (the highest self-drive track in the Ranges). The nearby Wilpena Sound is an incredible naturally created amphitheatre formed across millions of years of erosion. For an insight into Australia's history take a trip the Old Wilpena Station. Wherever you decide to go, you'll have scenery that will take your breath away and give you a true sense of the expansive Australian outback.
Coober Pedy, a South Australian gem
If you've never heard of Coober Pedy you're in for a surprise. When opals were discovered there in the early 1900s miners quickly realised that the scorching Australian heat was a problem and it was interfering with their progress. The solution? Coober Pedy is a subterranean community, meaning they live in underground houses or 'dugouts'. This protection from the elements meant that Coober Pedy quickly became a thriving mining town, and in fact the region is still responsible for more than 70% of the world's opals today.
A visit to Coober Pedy is unlike any other holiday you're likely to have. Stop in at the underground church or visit the Old Timer's Mine and Museum to see what life was like in 1916. Today, accommodation is available in mud huts or, of course, in underground hotels for a true Coober Pedy experience.
Margaret River, Western Australia's wine paradise
Prefer to kick back with nice glass of something? Just over 250km south of Fremantle is Margaret River. A renowned winery region, you can have amazing experiences at the wineries here. Enjoy food and wine pairings, experience 'behind the scenes' tours and even enjoy an outdoor cinema if you head to Cape Mentelle in summertime.
As good as the wineries are, there's a lot more to explore here too. Incredible fossils of giant mammals – some up to 46, 000 years old – can be found in the nearby Mammoth Caves. (A jawbone from one of the largest marsupials that ever lived, a zygomaturus, is still lodged in the cave wall and is thought to be over 50, 000 years old.) For those who love the beach, there are amazing surf beaches just off Margaret River. If enjoying from the shore is more your thing, check out the best times to go whale watching and catch a glimpse of majestic whales just off the coast. The town
itself is quiet, but it comes alive on Saturday mornings for the farmers market – a true showcase of some of Australia's best produce and artisan fare.
Fremantle… your gateway to Western Australia
No one can resist the charms of this unique coastal town. If you're looking for somewhere with a lot of character but still close to everything then Fremantle is the place for you.
Get away from the hustle and bustle and relax by the water. Discover the local beaches or take a ferry to the spectacular Rottnest Island. Explore Fremantle's Roundhouse (the oldest public building in Western Australia), tour the imposing Fremantle prison (built by convicts in the 1800s) and be enthralled by the (slightly macabre) Shipwreck Museum. At the end of the day, tap into the local hospitality and enjoy the vibrant dining scene, craft breweries and live music that Fremantle is famous for.
Just twenty five minutes from the Perth airport, take a look here to Discover Fremantle and see what all the fuss is about. Our waterside accommodation has something to suit everyone, and our friendly staff can help you plan your visit.
/BY JUSTIN WARD