Planning Your Wedding in Fremantle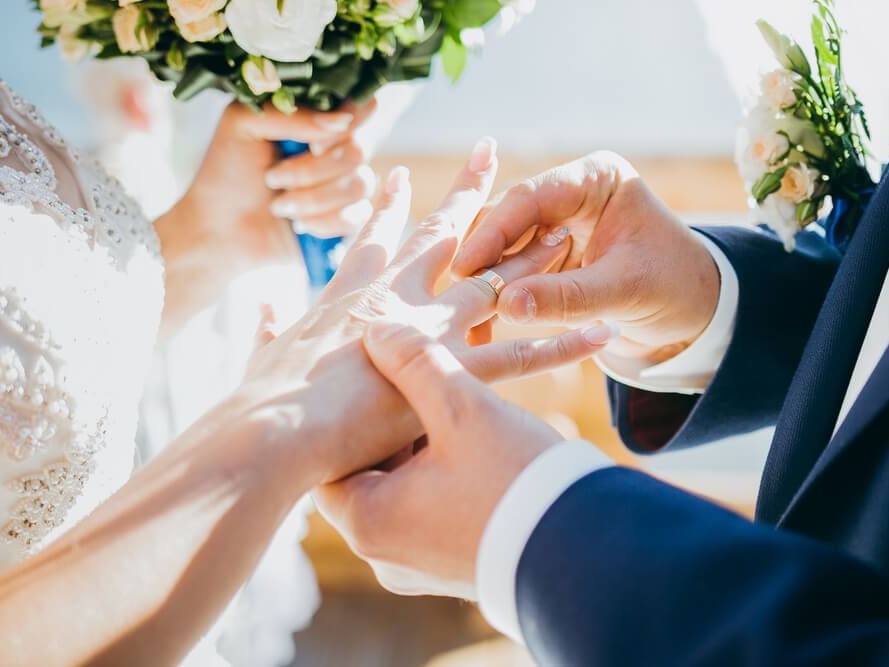 Why get married in Fremantle?
Fremantle is bursting with charm and style. The natural beauty of the coastline is everywhere you look, and wedding venues here range from small, beautiful, heritage-listed buildings to state-of-the-art large-scale events venues. With Fremantle being the unofficial creative capital of Australia, you'll find an amazing mix of talent when it comes to photographers, dress designers, musicians and florists, not to mention passionate chefs and caterers who make local ingredients shine. Everything you need is in one spot and, being just twenty-five minutes from the airport, Fremantle is easy to access from all around Australia. Your guests will love you for giving them a wonderful experience in one of Australia's most beautiful coastal towns.
Finding the right wedding venue
We've highlighted a few of our favourites here to give you a sense of what's available, but there are hundreds more to choose from in and around Fremantle. (Not to mention charming outdoor spaces in Fremantle's many parks and beaches.)
Bathers Beach House
Why you'll love it:
Bather's Beach House is a spectacular beach-front restaurant with an upstairs events room that offers incredible views out across the Indian ocean. The décor is modern but warm and inviting, with spectacular chandeliers and long white tables adding to the sense of occasion. Given its location right on the beach, you can have a ceremony on the sand, then host a stellar reception at Bathers afterwards.
Fremantle Town Hall
Why you'll love it:
Beautiful, vintage, spacious – there's something incredibly charming about the old Fremantle Town Hall. There are spaces here to suit small and large weddings as you can choose between the atrium, the main room and the upstairs gallery. Transform the already-majestic space with flowers and decorations to personalise it for your event.
National Fremantle Hotel
Why you'll love it:
In the heart of Fremantle, this charming federation-style building is heritage-listed and carefully restored to become the enchanting venue it is today. The building has a beautiful façade (perfect for wedding photos) and inside still features original fireplaces, French windows, high ceilings and exposed brickwork.
Kidogo Arthouse
Why you'll love it:
Kidogo Arthouse epitomises the funky artistic style and natural charm of Fremantle. Craft your own event – go barefoot and beachside if you want, or use the heritage-listed space to throw a sumptuous candle-lit feast and host the party of a lifetime. At Kidogo, you've got the freedom to choose what you want, together with great support from staff who can help with equipment hire, catering recommendations, florists and more.
Everything else you need is nearby… like amazing florists
If flowers are going to be a part of your big day, here are a few key florists to check out…
Floral Army:
This award-winning boutique florist is arty, stylish and natural. The team here will create dreamy bouquets for your day, as well as anything else you need including decorative backdrops for your ceremony, floral crowns, boutonnieres and flowers for your cake.
Twillery:
Custom-crafted bouquets and floral arrangements are the cornerstone of Twillery, so these people are serious about bringing your floral vision to life. From striking colour combinations to dreamy traditional bouquets, Twillery makes everything look perfect.
Sea of Love Studio:
Sea of Love Studio is all about style, and they call theirs 'natural, untamed, and feminine'. They follow the seasons and can give you great advice on how to select the best blooms and designs for your big day.
Local wedding dress designers and shops
Get away from the mainstream and visit one of Fremantle's premium dress designers!
Harriette Gordon:
Local designer Harriette Gordon is masterful at creating spectacular gowns to suit your day. Her bespoke gowns are incredible, as are the bespoke veils she makes to go with them. Designed and handcrafted in her local Fremantle studio, Harriette Gordon only makes a limited number of gowns per year, so make sure you book in now if this is for you.
Through the White Door:
It may be tucked away in Fremantle, but Through the White Door is your connection to designers from all around the world. Styles here range from bohemian bride to simple, understated elegance, so you're sure to find something to suit your taste.
Faith Anderson Bridal:
Faith Anderson Bridal is a treasure within Fremantle. By appointment only, you can chat with Faith about the type of gown you want and she'll craft a masterpiece for you. Styles range from playful to formal and everything in between.
Getting started…
First things first. If you're thinking about having your wedding in Fremantle, book in a visit to check out what's what. Immerse yourself in this beautiful coastal town and you'll soon get a sense of the relaxed vibe and natural beauty that makes Fremantle truly unique. There's lots to know, so check out our Discover Fremantle page. For awesome wedding photo locations in and around Freo check out our 10 Most Instagrammable Spots in Fremantle, and to plan that hens or bucks night, here are our favourite venues in Fremantle's buzzing live music scene.
Be. Fremantle is a special place for couples and newlyweds. When it comes to booking in for your big day, Be. Fremantle offers unique Bride and Groom packages (including room upgrades, sparkling wine and chocolates, of course!). What's more, we can talk with you to organise special rates for your wedding guests: we'll arrange a unique booking code so they can all enjoy the special rates. It's a great way to secure your place in our premium waterside accommodation, and to show your guests you're looking after them. Be. Fremantle is only a stones' throw from the beach and Fremantle Harbour, so you and your guests can all make the most of your time in Fremantle either side of your big day. For more information, or to chat with our staff about wedding accommodation, contact us today.
/BY JUSTIN WARD