What's on in Fremantle this Spring: Our Top 5 Picks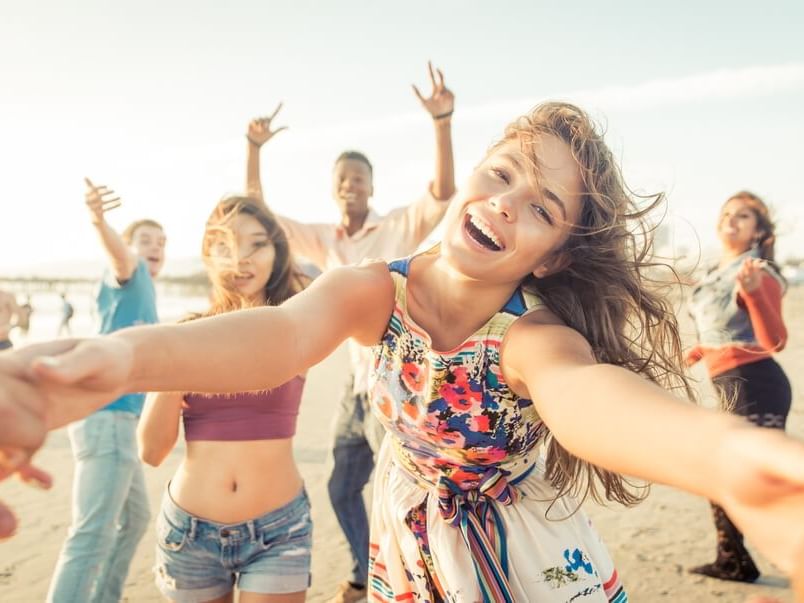 Blessing of the Fleet Procession – Sunday 27th October
At its heart, Fremantle is a port city. Each October, the town celebrates its humble roots through a Blessings of the Fleet procession. The parade is based on the centuries-old customs of Mediterranean fishing communities, where a procession took place to ensure a safe and bountiful fishing season ahead. In today's times, the procession is a chance for the town to come together and celebrate the thriving community that has grown in this historic township. Starting at St Patrick's Basilica, the parade moves through the main streets and down to Fishing Boat Harbour. The day ends in spectacular style with celebrations into the evening and a fireworks display.
Fremantle Beer Fest, 8th – 10th November
In November, the Esplanade Park comes alive with the biggest outdoor beer festival in Australia. And while it's certainly a great place for those who love beer (there are over 300 craft beers being showcased as well as ciders, rum and whiskey), it's not actually all about the alcohol. What you'll find here is a great celebration of Fremantle's thriving hospitality industry. Food, music, comedy and kids entertainment mean this is a great day out for everyone. So bring the family and enjoy the spring sunshine, or grab your mates and join in one of the amazing masterclasses where you can learn from the experts. If you're a beer buff check out the beer and food matching sessions as well as home brewing masterclasses too. Beer Fest epitomises the Fremantle sense of fun – it's got something for everyone, and it showcases local businesses run by people who are passionate about what they're doing. Tickets start from only $20, so don't miss it!
The Fremantle Biennale
The Fremantle Biennale runs from 1st – 24th November and essentially transforms the town itself into an artist's canvas. Artists, musicians, sculptors and innovators from around the world are invited to create 'site responsive' artworks as part of the festival. The result is a series of inspired and truly remarkable experiences. The Biennale encompasses a whole range of events, and artworks can be seen – or heard, or witnessed, or experienced – in many different ways throughout the festival. In Jennifer Kornberger's work 'Somnus', audiences can roam between visual and musical representations of stages of sleep. In Sam Bloor's 'Billboard Project' the streets are brought to life with playful and captivating billboard-style artworks hand painted in significant locations around the town. In Ebb and Flow, the Undercurrent Choir draws the audience in to 'a wave of sonic current, inviting you to drift further and further downstream'. These enchanting and incomparable works tap into Fremantle's truly unique and creative heart, giving visitors a whole new way to engage with the town. If you're planning to visit Fremantle in November, make sure you check out the full Biennale program.
Freo Long Table Dinner – 28th November
The Freo Long Table Dinner isn't just the highlight of spring – it's the feel-good moment of the year. The Fremantle community comes together for a spectacular gourmet event and the proceeds are used to support those who are experiencing homelessness. The High Street is transformed into a long – and we mean really, really long – table, ready for everyone to gather and share in what always turns out to be a truly special experience. There are three ticketing options, so you can book in to enjoy a three-course feast or to have a meal from one of the nearby food trucks. You've also got the option to book your place and bring your own picnic – a great choice for those who don't want to miss out on the action but need a bit of flexibility with meals.
Perth's Spring Racing Carnival
Given that Perth is only twenty-five minutes from Fremantle, we had to include the spectacular Spring Racing Carnival as a must-do in springtime. Ascot Racecourse officially opens on 12th October and is host to more than ten different carnival dates, each with a unique theme. So whether you want to join in on the black and white fun of Derby Day or head out with the girls for Champion Fillies Day, pack your glad rags and prepare for a fantastic day out at the Perth races. Fremantle is well serviced by taxis and ubers, so you'll have no trouble getting there and back.
Other events to keep your eye on this spring…
The Johnny Cash Experience: Clancy's Fish Pub, an icon in the heart of Fremantle, is hosting 'A Boy Named Cash' on 19th October. Get in quick if you're interested, because past shows have sold out quickly.
Music at Kidogo Art House: It always pays to keep an eye on what's happening at Kidogo Art House. This spring they're hosting a one-night-only event with singers Penny Shaw and Robert Hofmann, as well as an incredible art exhibition titled 'StoryLine' by Michael Miller.
East Fremantle's George Street Festival, 1st December: Ok so this is technically summer, but still worth knowing about if you're planning your trip now. It's free and it's fun, with a whole bunch of food, art, fashion, music and free kids activities on offer.
Spring is a wonderful time to experience the natural beauty of Fremantle and its surrounding coastline. What's more, it's the perfect time to tap into some of the fantastic cultural events that make Fremantle so unique. Take advantage of those warm spring evenings with our Be. Fremantle dining partners, and for more on what's on in Fremantle visit our Discover Fremantle page. Whatever you're looking for, we can help you have the spring getaway you deserve, so contact us today to secure your stay at Be. Fremantle.
/BY JUSTIN WARD