Fremantle's Live Music Scene: Why Fremantle Has the Vibe Travellers Will Love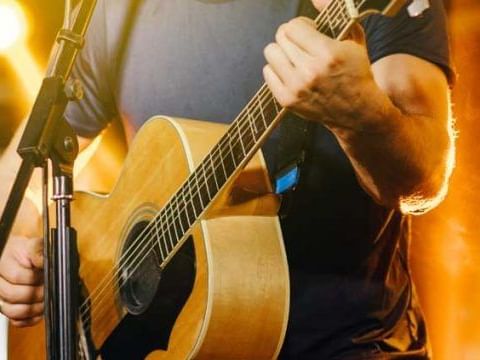 Fremantle has long been known for having one of Australia's most vibrant live music scenes, drawing local and international talent to the west coast. There's so much on offer, from sprawling outdoor venues with international artists to small, intimate bars showcasing up-and-coming local musicians.
If you're a fan of live music, or if you just want to experience some of Fremantle's style and energy, take a look at what we consider to be the best live music venues in town…
Freo Social
Formerly an artillery drill hall, recent refurbishments have breathed new life into this amazing space. They're drawing incredible talent including the likes of John Butler, the Waifs, Montaigne, Eskimo Joe and the Milford Street Shakers to name a few. The new updates have made the space more versatile than ever. It can hold up to a thousand people for big high-energy gigs, but it can also transform into a cosy, sit-down event space when it's time for intimate, acoustic performances. What's more, the new refurbishments mean the sound system is brand new and the acoustics have been perfected. It's ticking all the boxes for us.
Stop off at one of four different bars and choose from over fifty craft beers on tap. When it's time for food, the permanent food truck will be serving Jamaican jerk chicken plus American-style rotisserie and barbeque.
Definitely check out the burgers – they're worth a trip here even if you're not a music buff. Great music, great food, great beer: Freo Social is taking things to the next level, making it a must-do for any live music fan.
Image courtesy of Crafty Pint
Fremantle Arts Centre
On weekends and evenings the Fremantle Arts Centre transforms. Out on the lawn, beyond the 19th century stonework façade of the building, you'll find a festival-like atmosphere with live gigs rolling on into the evening. The view, the acoustics and the character of this place all work together to make it a 'uniquely Fremantle' venue.
Coming up they've got Amy Shark billed plus global pop phenomenon Billie Eilish. Keep an eye out for their seasonal Sunday music sessions too, where a line-up of local and touring acts perform free sets in the front garden. All in all, we'd rate this one of the best places to check out a bit of Fremantle style while you're in town.
Gypsy Tapas House
The Gypsy Tapas House is something of a hidden gem in Fremantle. This small, intimate venue offers original live music every night of the week. With its focus on original artists, the music here has a lot of diversity making each night different from the next. The vibe is laid-back, comfortable and just a little quirky.
The bar menu here is really something special too, so make sure you turn up hungry. Order one of their specialist beers and pair it with anything from char-grilled squid and abalone to chermoula chicken and lamb kibbeh. Or if a simple wine and cheese plate is more your style, you'll find that here too. This place breaks the mould in the best possible ways, and is all the better for it.
Image credit Gypsy Tapas House
Clancy's Fish Pub
There are so many reasons to love Clancy's Fish Pub. Friday Night Tunes is a highlight, where they showcase a stellar line up of local talent. Stop by on the weekend and enjoy a lazy afternoon of blues, or liven up your Sunday morning with jazz sessions to set the tone for your day. Keep an eye out for their 'Ring of Fire' evenings too, where musicians set up in the middle of the room for a real fireside singalong feel. It's a good example of why we love what they do here at Clancy's.
Beyond their music offerings, you'll also find amazing seafood, a welcoming atmosphere for everyone (families, solo travellers, hipsters and businessmen) and a collection of other events like quiz nights, table tennis tournaments and the like. All of these things have made Clancy's a true icon when it comes to nightlife in Fremantle.
The Newport Hotel
The Newport Hotel has a vibe unlike anything else in Fremantle. Set foot in here and you'll find yourself in a Polynesian-inspired bar with rum-filled cocktails at the ready. Music-wise, the Newport Hotel is an eclectic mix. Events coming up include a 90's- inspired silent disco, local DJs, karaoke nights, as well as an awesome mix of 'Classic Sets'- essentially tribute nights for the likes of Fleetwood Mac, INXS, Billy Joel and Elton John. There's a great energy to the Newport Hotel – it doesn't take itself too seriously and it's hard not to get caught up in the fun here.
Mojo's Bar
At Mojo's bar they love live original music 'seventeen days a week', and they're serious about giving opportunities to new music coming out of Fremantle. As long as it's 'new or old, friendly or furious, obvious or obscure' you'll find it in the line-up at Mojo's Bar. Check out their ever-changing gig guide and book in for the likes of Tiny Ruins, the Kill Devil Hills, Dan Howls or Spacey Jane, or head to their Wide Open Mic night where you know they're going to uncover something special.
The Swan Hotel
Last but not least, the Swan Hotel is a stalwart of the Fremantle music scene. Its old-fashioned wrought-iron façade belies its edgy heart and every Friday, Saturday and Sunday night you'll find some kind of live music going on here. It might be punk, indie, folksy or metal, but its guaranteed to be good. In the past they've had bands such as Jet, Wolfmother, Magic Dirt, the Kill Devil Hills and Stillwater Giants.
Stay in the heart of it all
Book your stay at Be. Fremantle and you'll be in the perfect location. Close to all the best music hotspots Fremantle has on offer but far enough away to come back and relax in the peace and quiet of our waterside location. Live music is the soul of Fremantle and it's well worth tapping into while you're here. Chat to our staff about what you like and they'll point you in the right direction.
/BY JUSTIN WARD