10 Most Instagrammable Spots in Fremantle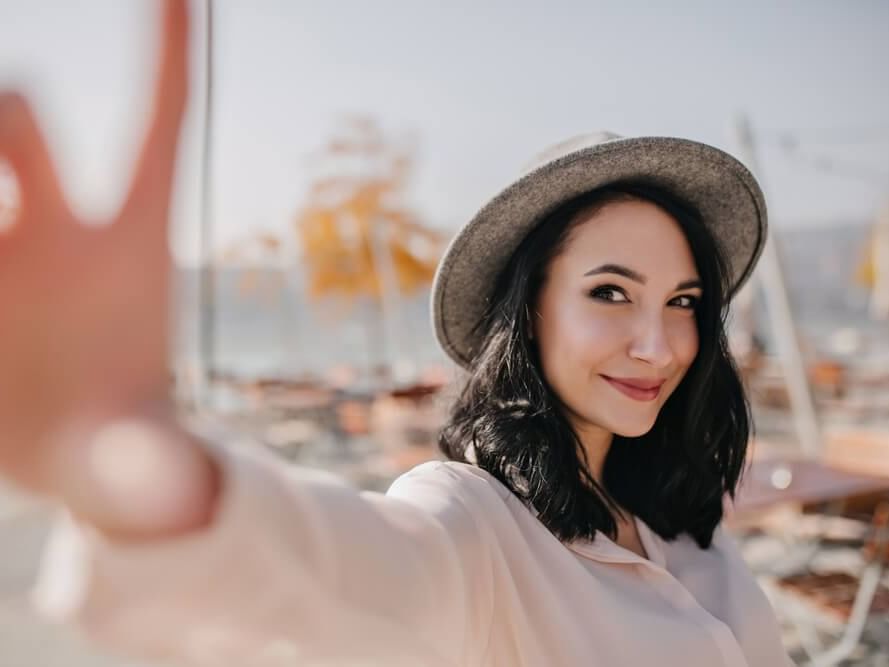 Quirky street art, decorative doorways and stunning natural backdrops: Fremantle is an Instagrammer's dream. Check out our top ten most Instagrammable spots in Fremantle…
1. Horatio's Wall
Prepare to be mesmerised by the style, colour and detail of what is now known as 'Horatio's Wall'. Horatio Birdbath, the genius behind the artwork, won't stipulate exactly what it is. Is it a map? A perspective of the galaxy? The universe? It's so captivating that in the end it doesn't matter. Snap a close up of the detail or use it as the ultimate selfie backdrop – whatever you do this wall is amazing and is an instant like magnet on Instagram.
You'll find Horatio's Wall on the corner of Market Street and South Terrace.
2. The Fremantle Ferris Wheel
With its modern design and bright white frame, the Fremantle Ferris wheel makes for sensational photos. It almost feels reminiscent of the London Eye, but with bright blue Aussie skies stretching out behind it! So, take your pic from the ground with this stunning backdrop, or in one of the funky red gondolas that take you forty metres up in the air.
The Fremantle Ferris wheel is located in Esplanade Park, on Marine Terrace.
3. The Alice In Wonderland Mural
Pose under a six-foot mushroom or capture Alice's daring expression as she stares down the camera. Alice's portrait, done by Paul DeeJ, is colourful, playful, and seriously large-scale. This spot taps into Freo's sense of quirky fun and is the perfect spot for some Instagram magic.
You'll find Alice (and all her mushrooms) on Cantonment Street at the Westgate Mall.
4. Rottnest Island
Okay so this isn't just one spot – it's a whole island full of insta-ready highlights. Much like Fremantle itself, Rottnest Island is overflowing with both natural and manmade treasures just waiting to be snapped. The lighthouse is a favourite, and there are over sixty beaches on this tiny island, all of which are home to a bunch of picture-perfect spots. Get up close with a quokka – the extraordinary little marsupial that inspired the #quokkaselfie. (Check it out – even Chris Hemsworth did it recently.)
You can access Rottnest Island via ferry from Fremantle's Victoria Quay. Make sure you take a look at Be. Fremantle's Experience Rottnest package too.
5. Cocktail Hour at Bather's Beach House
Just check out @bathersbeachhouse and you'll know why this place is on the list. The food, the view, the funky glassware, the colourful drinks – everything about this place is Instagram-ready. We've said cocktail hour, but whether it's breakfast, lunch, dinner or sunset and you won't be disappointed. The food and drinks here are Instagram-worthy, of course, but the setting is equally strong: their bright yellow umbrellas, wooden detailing, plus magnificent beachside backdrop means that everything here comes up well on camera.
Bather's Beach House is right on Bather's Beach, at 47 Mews Road.
6. The 'Containbow' installation
Who would have thought 9 shipping containers could become a hit on Instagram? Well, they can and they have, thanks to local Fremantle artist Marcus Canning. In his artwork (which was commissioned by the City of Fremantle) these nine containers are custom-designed in eye-catching colours and formed into a striking rainbow structure. It's come to symbolise the diversity, creativity and quirky style that Fremantle is known for. You'd be mad to miss it.
'Containbow' is located just off Canning Highway near the old Fremantle traffic bridge.
7. The Roundhouse
The historical architecture in Fremantle is astounding – and nowhere more so than at the Roundhouse. The unusual dodecagonal (that's twelve-sided!) building is a photographer's dream. Limestone walls (constructed by convicts in the 1800s, in fact) make for an amazing backdrop, as do the staircases and heavy, old-style arched doorways. The striking tunnel under the building makes for a great opportunity to play with angles and shadow.
The Roundhouse is located at Captain's Lane, Arthur's Head Reserve.
8. The University of Notre Dame
There are hundreds of doors in Fremantle that make for amazing doorway snaps. The School of Philosophy here at Fremantle's University of Notre Dame is probably the best, but that's a tough call. The deep blue-green colour and the heavy, bolted detail make it an eye-catching backdrop for any snap. Close runner up here was the deep ruby-red doorway at St Patrick's Basilica, which is also worth a visit.
The University of Notre Dame is located at 32 Mouat Street, with the School of Philosophy entrance off Croke Street.
9. Fremantle Markets
Oh so many spots to choose from! The hundred-year old marketplace draws locals, tourists and traders into a bustling weekend market scene where you can find food, homewares, amazing artworks and more. As for the perfect Instagram shot, you'll definitely want to head to the market façade – a striking double iron gate with ornate brick and stonework. From there you can meander through to see what takes your fancy. There is also a lot of food here that's ready to snap (and enjoy!). Check out @fremantlemarkets for a taste. The florists will catch your eye too, while the nearby 'colourful piano' is just begging to be the star of the show.
10. Fremantle Fishing Boat Harbour and Jetty
Here's where the fun happens. Snap the giant lobsters in the 40-metre aquarium, capture the sun setting from the jetty or just sit back and relax in one of the beachside restaurants with your phone at the ready. Make sure you checkout the J Shed, just next to the Harbour, with its attention-grabbing rainbow coloured doors.
Want more?
We kept this list to ten, but honourable mentions should go to the Fremantle Prison and the incredible WA Arts Centre too. Plus, Fremantle is always bursting with things to do so check out local photography classes and the custom- designed Instagram walking tours too.
To secure your place in the heart of Fremantle, contact Be Fremantle today. You'll find accommodation packages to suit all your needs. What's more, every room has a view of the water, so your Instagram journey starts here…
/BY JUSTIN WARD