The Ultimate Foodie's Guide to Fremantle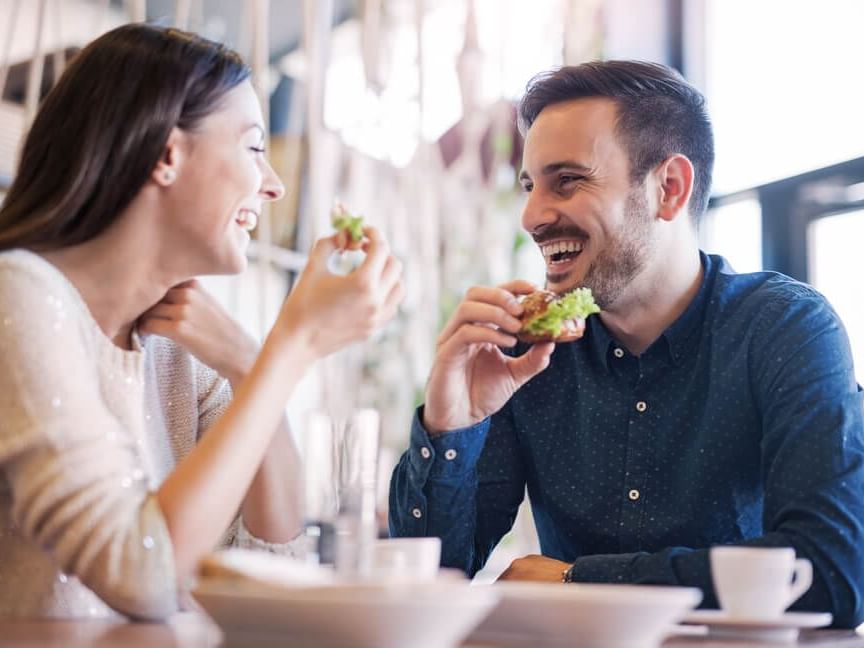 Looking to experience the best food Fremantle has to offer? We've got you covered with this food-lovers guide to Fremantle…
Breakfasts, brunches, coffees and more…
Fremantle is jam-packed with excellent breakfast and coffee spots. Here are a few to get you started…
Little Lefroy's
Little Lefroy's is the 'choose your own adventure' of breakfast dining. They have a (very strong) a la carte menu, but also encourage you to build your own breakfast with their comprehensive list of add-ons. Think house-made salsa verde and salmon gravlax, Cumberland sausage or garlic kale. You'll find excellent coffee as well as turmeric lattes, London Fog and Vietnamese iced coffee.
Duck Duck Bruce
The names alone here tell you that these guys are having fun. Check out the likes of 'Rhu Barbara Streisand' (maple granola with stewed strawberries and rhubarb) and 'Beauty and the Beet' (hummus, sticky-roasted beetroot and
chard). They're doing good things with flavour, too. Here, it's not just 'smashed avo'. It's avo with pomegranate, minted peas, preserved lemon, sumac and more. Drinks are a highlight too. There's a standalone chai menu plus juices, spiders, lassis and, of course, excellent coffee.
Chalky's
This is where you'll find the locals chilling out with their morning coffee. The coffee here is always excellent, as is the whole menu. The spiced granola with chai-poached fruits is a strong start, as are the truffled eggs for anyone
who knows and loves truffles. Breakfast is all day so you can take your time and enjoy the relaxed Fremantle vibe. The murals on the wall show pride in Freo's port town history, and it's fitting given the café's location at the historical Roundhouse.
Lunches, dinners and cocktail hour….
Helm at Fishing Boat Harbour
One of Fremantle's finest, Helm is appealing not just for its food but also because of its incomparable waterside setting. With 270 views across the harbour, Helm really is something special. Their diverse menu includes dishes
like grilled octopus with paprika, crispy pork belly with caramel and king prawns with burnt butter. We definitely recommend booking ahead if you're wanting to dine at Helm.
Char Char at Fishing Boat Harbour
Why dine at Char Char? Crispy tempura oysters with smoked chilli mayonnaise. Beef carpaccio with sweet and sour beetroot. Blue swimmer crab, squid ink spaghetti and saffron. The menu speaks for itself. The newly renovated Char Char has got a lot going for it and it remains one of the highlights of Fremantle's dining scene.
Bather's Beach House
This is ocean-front dining at its best. Enjoy an aperitif on one of their beach lounges (they are the only venue is Australia to have a licenced beach) before enjoying some of Fremantle's finest offerings from their extensive menu. The Seafood Board includes a mouth-watering selection of fresh seafoods like grilled chimichurri octopus, garlic prawns and cider chilli mussels. Starters include sticky lamb ribs with honey barbecue sauce, and main courses could
be anything from chargrilled chicken with sweet potato and goats curd to pork belly finished with maple glazed carrots and smoky bacon jus. It's not an easy menu to choose from, but that has to be a good thing. So order up, and then relax as the waves roll in and the good food keeps on coming.
What else?
The Fremantle Markets
If you really want to tap into the best food in Fremantle, spend at least half a day just exploring the Fremantle market. Plan to grab lunch at the market on Day 1 as there are amazing ready-to eat street food options that you'll definitely want to try. Then we'd recommend planning a picnic lunch the for next day too, so you can make the
most of the superb local produce. (Bather's Beach is the perfect picnic spot, but we'd also recommend checking out the Esplanade if you're after lush green grass and shady pine trees instead of a beachside feel.) To help you create the ultimate picnic hamper, we've highlighted a few must-visit fresh food traders….
Freo Fresh Bread Shop
The starting point for any great picnic, this place is serious about quality sourdough. They also have yeasted options and a great range of wheat free and gluten free as well. Pick up a classic sourdough, or opt for something different like the quinoa loaf, pumpkin loaf, or rustic olive loaf.
The Mouse Trap
This gourmet cheese shop has been selling the best cheeses in Perth for over twenty years. If you love French cheeses you'll find the blue Saint Agur here as well as the less-common Mimolette. Ask for a taste of the world-famous Dutch
Reypenaer gouda too, it's aged for twenty-four months and is just one of the excellent cheeses you'll find here.
Little Sister Delicatessen
Stop in here for everything else your heart desires. Charcuterie, olives, relishes and more. You'll find Spanish sausage, truffle salumi, prosciutto as well as pickles and Guindilla peppers. Cast your eye over the sweet treats too and you won't be able to pass up the Turkish delight and specialist nougats.
Freo Fresh Bread Shop
While you're at the market, don't forget to pick up some pantry staples for home, too, or as the perfect foodie gift. Ceylon Spice Heaven have slow-roasted, small-batch Sri Lankan curry powder that's a must, and Freo Honey Shack has amazing local honeys (check out their spectacular soft-churned honey). And when you're planning your trip to Fremantle, keep in mind that there are often foodie-inspired events on the go. The Little Sister Deli has regular cheese masterclasses, meet the maker events and guided tastings. Char Char restaurant has one-off events like their upcoming winemaker dinner with Mike Garland from Castelli Estate. The Raw Kitchen is well worth a visit, and check their website for upcoming cooking classes, lectures and even movie nights.
To secure your stay at Be. Fremantle contact us today. Our staff can happily arrange restaurant bookings for you, with charge back options available for local restaurants including Char Char and Bather's Beach House. Check out those options and more on our Dining in Fremantle page.
/BY JUSTIN WARD