Summer Events in Perth You Do Not Want to Miss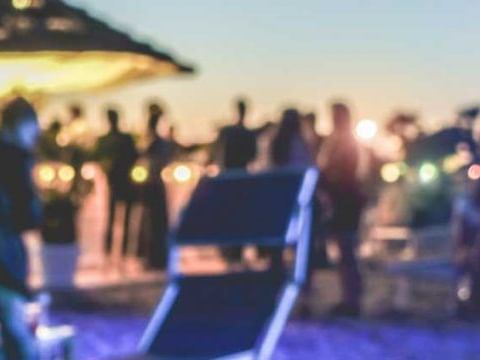 Perth is well known for sunny weather, beautiful beaches, historic towns and amazing events, which all play a key role in the city's charm. Despite its remote location, Perth attracted over 5.5 million interstate and overseas visitors to year-end in September 2018. Perth is also the sunniest city in Australia – both locals and tourists get to enjoy clear blue skies for most of the year, making it the perfect spot for summer events, festivals and other attractions.
Summer in Perth brings not only three months of warm weather, but also a range of exciting events that will keep both you and your family busy and immersing in the city's eclectic entertainment scene.
Walking, cycling, driving or using the city's great public transport, Be. Fremantle is a great launching pad for exploring many of these must-see events and attractions.
One Day Celebration Fremantle (27/1)
Fremantle is a city which embraces diversity, respect and inclusivity, which is demonstrated through the many varied cultural festivals and events held throughout the year.
One Day Fremantle is an event which embodies this ethos and is an ever-expanding yearly celebration of reconciliation and healing.
The event will be held on Sunday, January 27, beginning at 8am with a smoking ceremony at Bathers Beach, where Indigenous Australians will burn native plants to produce smoke that is believed to ward off bad spirits and recognise the city's efforts to heal the wounds of Wadjelas and Nyoongars, helping them move forward with hope.
What follows is a concert and a variety of Aboriginal cultural activities and food trucks the whole family can enjoy, by heading down to the Esplanade Reserve. Singer-songwriter Jessica Cerro, better known as Montaigne, will headline this year's One Day event, and will be joined by R&B singer Adrian Eagle, who is fresh off his European tour with the Hilltop Hoods.
Icehouse Concert Fremantle Prison (25/1 to 27/1)
Australian rock band Icehouse returns to Perth this year for a special concert that will have you reminiscing the pub rock days. The band will perform some of their most iconic hits live at the spectacular outdoor setting in the courtyard of Fremantle Prison – a World Heritage site that dates back to the early beginnings of the State.
And since this is Icehouse we are talking about, expect to witness an electrifying performance, as you sing along to the songs that showcase the band's uncompromising approach to music. Icehouse will be joined by pop duo Bachelor Girl in the event that will be held on Friday, January 25 and Sunday, January 27.
Fremantle Prison is just a short 2-minute drive, and an easy 20-minute walk from Be. Fremantle, making it easily accessible for travellers to enjoy this event.
Image courtesy of Amnplify
Australia Day Weekend (26/1 to 28/1)
Perth's Australia Day Weekend is the perfect opportunity to strengthen your connection to the community, and to the country as a whole. As thousands of people gather to celebrate contemporary Australia, you can enjoy free live entertainment, great food and drinks, all the while surrounded by others soaking up one of Perth's best summer nights.
While the main festivities typically take place on January 26 each year, Perth kicks off the weekend-long celebration honouring Torres Strait Islanders and Aboriginal cultures. Events include the Birak Concert – an inclusive celebration that showcases a plethora of art, music, food, and dance, that bring attention to the Aboriginal community during the beautiful Nyoongar season. There will also be a duathlon and triathlon, plus family-friendly activities that can be enjoyed at one of Perth's many free entertainment zones.
Let the kids participate in craft activities while you listen to some good Aussie music, and hit up the numerous food stalls that offer the tastiest food from different parts of the country and from around the globe.
Camelot Outdoor Cinema in Mosman Park
Camelot Outdoor Cinema is the ideal venue to enjoy an exciting film program that includes a wide selection of the season's best movies such as Bohemian Rhapsody and A Star is Born, and some classic favourites like The Witches and Point Break.
The outdoor cinema will provide you with a film experience like no other, all while you are nestled inside a limestone-walled garden in Mosarts Lochee Street, Mosman Park. Mosman Park makes for a stunning location for a romantic evening or a family night out, where you can simply sink into a beanbag or deckchair and enjoy great movies under the stars.
In addition to the interesting films and awesome food, you also get to experience some live music action in the picturesque setting, as Camelot Outdoor hosts a number of events including jazz nights, world music, and other special summer concerts that our receptionists at Be.Fremantle will be glad to tell you more about.
To make your movie experience even more incredible, you'll enjoy sumptuous food which is easily accessible while inside the venue. Enjoy a range of gourmet offerings that include homemade pizzas and other delicacies that are made from the freshest ingredients.
Doors open at 6:30pm and film viewing follows at 8:15pm.
Image courtesy of The West Australia
St Jerome's Laneway Festival (10/2)
St Jerome's Laneway Festival, also referred to as Laneway, is known for drawing large crowds and recording high ticket sales year after year. Beginning as a series of weekly indie music shows in Melbourne, Laneway has bloomed into a hugely-popular festival that is attended by numerous music fans from other parts of the country and from across the globe.
Now in its fifteenth year, the critically-acclaimed music festival promises to be the highlight of your summer. The 2019 lineup includes up-and-coming singer Clairo, recording artist Rex Orange County, hip-hop's rising star Denzel Curry, and many more.
Come out on Sunday, February 10 to enjoy great music while you dance barefoot in Esplanade Reserve, and immerse yourself in the energised vibe of the music festival.
Image courtesy of Fremantle Story
Rottnest Channel Swim (23/2)
This is one of the most iconic events in Western Australia that is held in February of each year. The Rottnest Channel Swim is an open-water swimming race that involves swimmers who compete solo, duo, or as a team, and swim the 19.7km distance from Cottesloe Beach to Rottnest Island.
Throughout the race, a support network of boat skippers, paddlers, and crew typically surround the area, distributing water and food to the swimmers, and helping them reach the entrance to the swim channel safely.
The excitement of watching swimmers race to Rottnest Island is not to be missed, so we suggest you come down on Saturday, February 23 to witness this highly regarded event, or book a ferry transfer to Rottnest Island to make sure you don't miss out on the celebrations at the finish line.
Fremantle Markets
Fremantle Markets has rightfully gained a reputation as one of the must-visit destinations in Perth. Since it is a leading source of local produce and is home to more than 150 stalls, you are sure to find a wide range of products from artsy gifts, souvenirs and hand-made clothing to interesting home wares. The market is also a good place to go for food too. With a huge selection of fresh and delicious produce, you'll find it hard to resist buying everything you set your eyes on.
Fremantle Markets also has a rich history. Having been built in 1897, it is one of the few buildings in the country that continues to be utilised for its original purpose. The Heritage-listed building that houses the market creates a unique atmosphere that almost transports you back in time when people arrived at the market by horses and carts.
Conclusion
Perth's festival and entertainment scene is swinging into full gear and continuing to attract local and international visitors alike. With a great climate and a wide array of musical events, spectacular shows and seaside views, you will definitely have your summer schedule full.
At Be.Fremantle, we are always pleased to provide our guests with recommendations regarding different events taking place throughout the year, the vast choice of restaurants on offer, or a fun day of exploration with the kids… Whatever your requirements, we'll do our best to make it happen.
We are located in close proximity to many of the great attractions this area has to offer, which can easily be explored using Be. Fremantle as your base.
/BY JUSTIN WARD