Relaxation Getaway: Why Fremantle is the Ideal Spot for a Relaxing Escape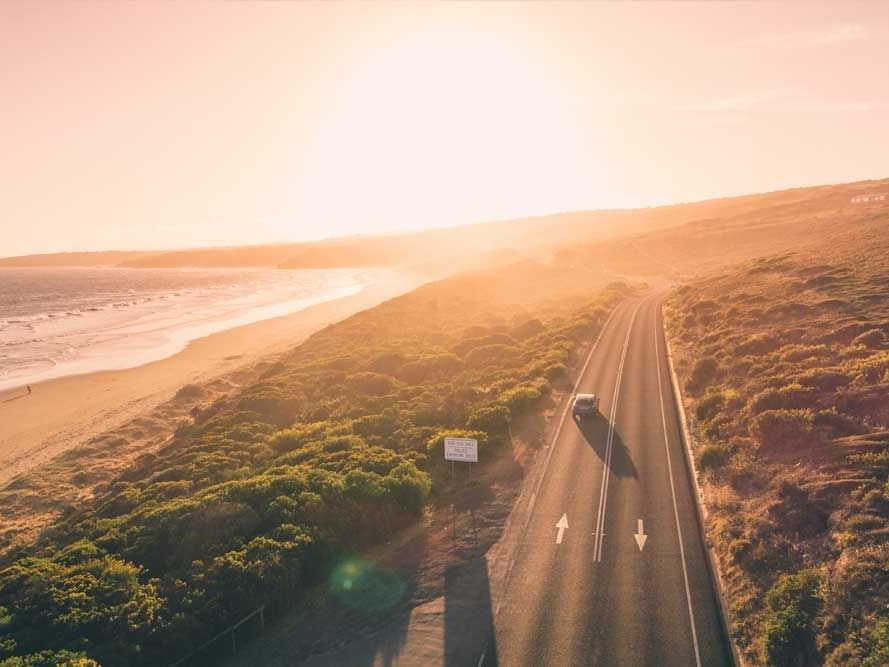 Here's why Be. Fremantle is the perfect place for your next relaxing break….
Relax and recharge in one of our beautiful waterside rooms. All accommodation at Be. Fremantle – from our studios to our three-bedroom apartments – has a view of the water. Our extra little services too, like our Be. Breakfast packs or our grocery shopping service, mean you can relax and make the most of your time here.
What's more, Fremantle is the perfect place to immerse yourself in nature and to enjoy the friendly local culture. It's easy, welcoming, and a has a chilled-out energy that's unmistakably 'Freo'.
Here are a few of the experiences on offer to help you make the most of your relaxing getaway…
Experience…
Ocean Yoga Flow
Anne, the yoga expert behind Ocean Flow Yoga, leads outdoor vinyasa yoga flow for all levels. What makes this extra special is that sessions are heald at breathtaking locations, including Fremantle's South Beach. Whether you're a beginner or an experienced yogi, Ocean Flow Yoga is a wonderful way and reconnect with nature and recharge your batteries. It's the perfect way to start the day.
Float Fremantle
A relaxing float experience with Float Fremantle is designed to free your senses from the constant influx of information and stimulation that they get every second of the day. At Float Fremantle, their individual floating tanks are filled with a specially formulated combination of Epsom salts and water to create the perfect floating environment. Warmed to 35.5°c, it's the perfect body temperature. These specialised float sessions are known to release a vast amounts of endorphins, helping you to recharge your physical and mental energy. If you haven't done it before you're in for a new and wonderful experience, and it will leave you feeling relaxed like never before.
Image courtesy of Float Fremantle
Massage Fremantle
The experienced massage therapists at Massage Fremantle use a combination of Swedish massage and myofascial release techniques to calm your aching muscles and give your body the rejuvenation it deserves. After all, how much work does your body do for you on any given day? Massage gives you a chance to clear your mind, release built-up tension in your muscles and walk away feeling better for it.
Wadjemup Bidi walking trails on Rottnest Island
Walking in nature is rejuvenating like nothing else. Wadjemup Bidi are a series of interconnected walking trails that link up the stunning natural features of Rottnest Island. Take in the spectacular coastal headlands and inland lakes or spot marine life like fur seals or even wild dolphins. It's a breathtaking way to disconnect from normal life and get back to nature. Rottnest Island is also home to Karma Spa, where you can find the new Apothecary Massage Bar. So if you haven't yet booked in that massage, it might just be a great way to finish the day. For more on Rottnest Island and how to get there, take a look at our Experience Rottnest packages.
Explore…
When you take time for yourself, you get a chance explore what you enjoy. Fremantle has so much on offer, you can find the things that give you energy and enjoyment right here, all within walking distance of Be. Fremantle.
Whatever you're after, at Be. Fremantle we can help you to find it.
When it's time to wind down, dinner and drinks on the beach is hard to beat. Bather's Beach is only 300 metres from your doorstep at Be . Fremantle, and a walk down to Bather's Beach House is too tempting to ignore. With Australia's only licenced beach, you can feel the sand between your toes and sip on a mojito all at the same time.
What else?
There's a lot to be discovered once you start exploring Fremantle. So as well as what we've outlined above, check out the Wellness Studio (where they offer massage, yoga and chiropractic care) and Beacon Yoga Centre (where you'll find morning meditation, yoga, and events like the full moon fire ceremony). And to add another dimension to your relaxation getaway, check out Mother Earth Apothecary so that you can take a little relaxation inspiration home with you too. Their body care products and essential oils for relaxation are designed and created from all-natural ingredients right here in their Fremantle studio.
Planning your getaway
At Be. Fremantle we pride ourselves on helping our guests experience the best of Fremantle. With so much on offer, and such amazing natural beauty all around, Fremantle is the perfect place to a take that relaxing getaway. Book in some time for yourself, and let the relaxed beachside vibe revitalise and replenish your energy.
For more on planning your perfect escape take a look at our Discover Fremantle page and our stay and dine deals, or take advantage of our Stay 3 Get 1 Free accommodation packages.
/BY JUSTIN WARD